Cassidy:
I love it when it's Book Fair time! Here are some of my recent hauls from the spring fair and our school's most recent online fair.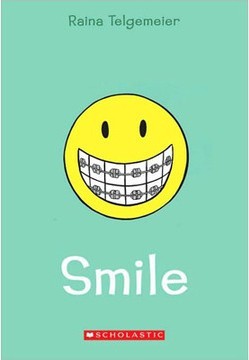 These are graphic novels! 

I really liked Smile. It was so good. It was a good example of how to ignore it when people tease you. I read this book twice and I gave it 4 1/2 stars.
I didn't like Sisters as much as Smile. I thought the sisters argued too much and the ending was just "enh". I only gave it 3 1/2 stars.
---
Dirt by Denise Gosliiner Orenstein
Wow, this started out as a sad book and kept getting sadder. I'm not sure if I would tell anyone to read this book unless they really just want to be sad.
I picked it up because I like horses, but it wasn't what I expected.
I didn't finish it, so I can't give it a full rating yet.
---
Wish by Barbara O'Connor
I picked this one up because it's about a little girl who meets a stray dog named Wishbone.  On the front of the book it says, "With a little luck, you can get what you wish for". That caught my attention because what makes for a better book than a story about dogs and wishes?
It's on my TBR list.
---
Ruby Lee & Me by Shannon Hitchcock
This is a good book for me to read now because in school we are learning about the Civil War and the Civil Rights movement. In this book, Sarah Beth and Ruby Lee want to be friends, but there are people who wouldn't like that.
From Goodreads:  "When a segregated North Carolina town gets its first black teacher, two girls–one black, one white–come face-to-face with how prejudice affects their friendship."
This is on my TBR too.
---
Esperanza Rising by Pam Muñoz Ryan
This is kind of a reverse "rags to riches" story about a girl who lives in Mexico named Esperanza.
I want to read this book because it sounds so interesting, plus it's won some awards so I think it's going to be really good.
It's on my TBR list.
.
---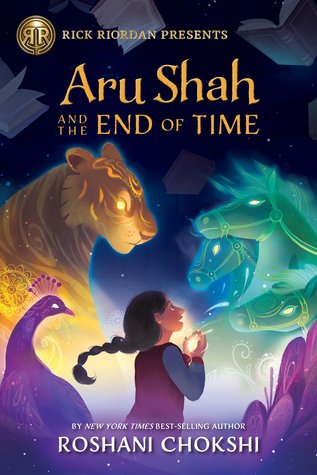 Aru Shah and the End of Time by Roshani Chokshi
Oh my gosh, I can't WAIT to read this book!
Aru Shah has a great imagination and likes to make up stories. But one time her stories get her and her friends into a dangerous situation.
I just have a feeling it's going to be a great story because it's filled with fantasy and adventure!
.
---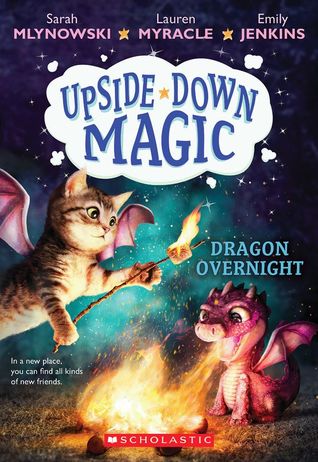 Upside Down Magic #4 – Dragon Overnight by Sarah Mlynowski, Lauren Myracle, Emily Jenkins
I love the Upside Down Magic books! 
This one, number 4, is about Nory and Andres have unusual magic. And they go to Dragon Haven to have fun with dragons and meet some students from another school with "normal" magic.
The front of the book says, "In a new place, you can find all kinds of new friends."
.
---
The Girl Who Drank the Moon by Kelly Barnhill
Another one I'm really excited to read!
Luna drank moonlight instead of starlight and it gave her a crazy kind of magic. She was rescued from death by a witch that everyone thinks is evil, but she's really a good witch who saves kids and gets them into good homes. But people are after the witch and Luna has to do what she can to protect her family.
This is like a fairytale adventure, so I can't wait to read it!
.
---
The Losers Club by Andrew Clements
Alec starts a club called the Losers Club because he wants to be the only one in it so he can have more reading time. Plus, he thinks that no one is actually really going to want to join a club for losers. But then other people actually start joining the club!
Alec really likes to read and so do I, so I think that I would have joined this club just to get some more reading time too!
.
---
Granted by John David Anderson
My mom showed me an Owlcrate Jr. unboxing of their March 2018 subscription box and this was the book they included. I instantly wanted to read it!
Ophelia is a Granter fairy. She grants human wishes. She's the type of fairy that hears all your secret wishes.  When she goes out on her first assignment, Ophelia realizes that she has a lot to learn about granting wishes.
So, I missed the Owlcrate Jr. box, but my mom bought me the book so now this is on my TBR list!
---
(Pics from Goodreads)